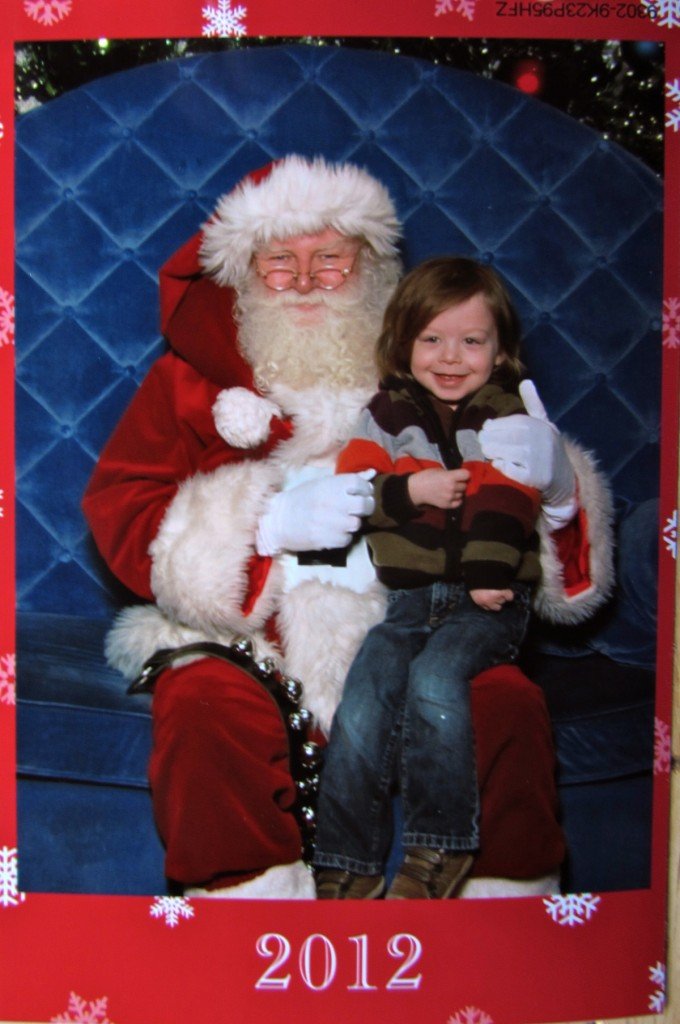 For Jax's first Christmas in 2010, I had him visit Santa. He did SO well, that I didn't feel like jinxing it the next year. He wasn't at a very patient age! This year, I left it up to him.
We were at the mall right after it opened one day (really, the only time to go there for indoor walks in the month of December. It's just so busy…) and stopped to wave at Santa. I told Jax how people can go visit Santa, sit on his lap for a photo, then get a candy. He saw the huge bag of candies beside Santa and was sold. The line was very short (4 families ahead of us, as opposed to 30 later in the month) and we waited about 15 minutes.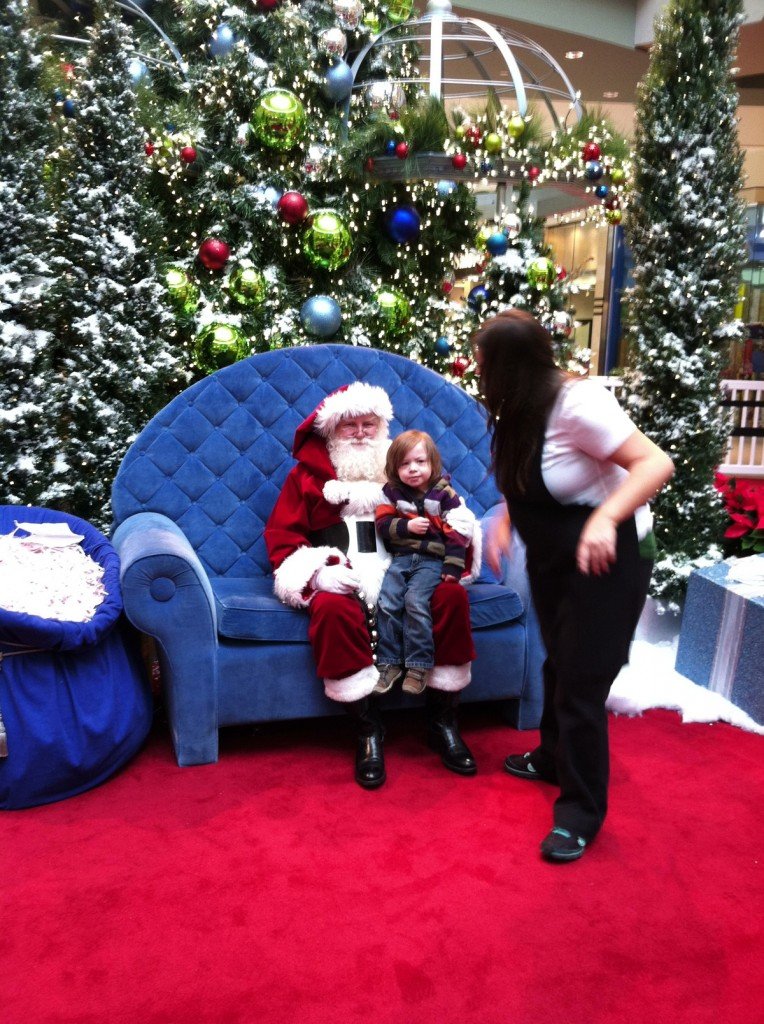 Jax had fallen asleep during our mall walk and was still a little sleepy and mellow. He was fine on Santa's lap, but they had to work a bit to get him to stop chewing on his sweater and smile. A squeaky puppet did the trick and we were done in under 5 minutes. Jax got his peppermint lollipop, which he liked the idea of, but didn't eat. It turned out cute. Luckily I'd put a nice sweater on him that morning, as I hadn't planned on photos.
Here is his 2010 photo for comparison. Hi, Santa! And, omg those cheeks!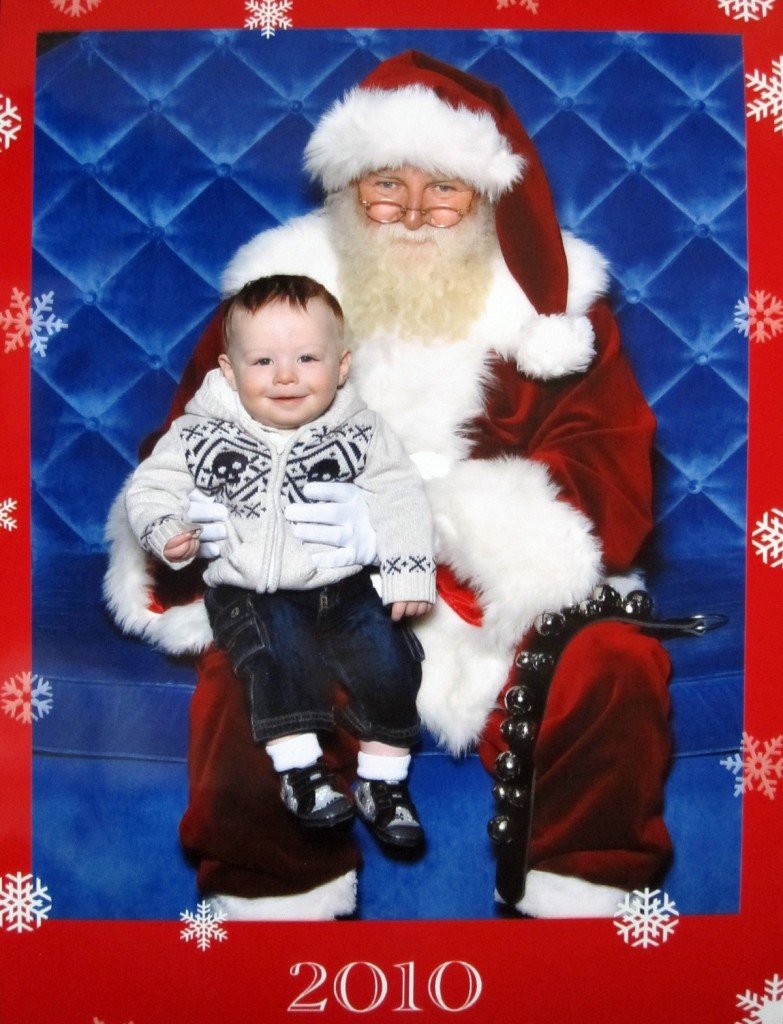 For our Christmas cards this year, I did a 5 minute photo shoot with Jax. I taped up some white sheets, laid out some string lights, and dressed Jax in a thrifted Christmas sweater and hat. He tolerated 2 minutes of picture taking and we were done. I ordered cards that can be saved and hung as ornaments. They are from Storkie.com.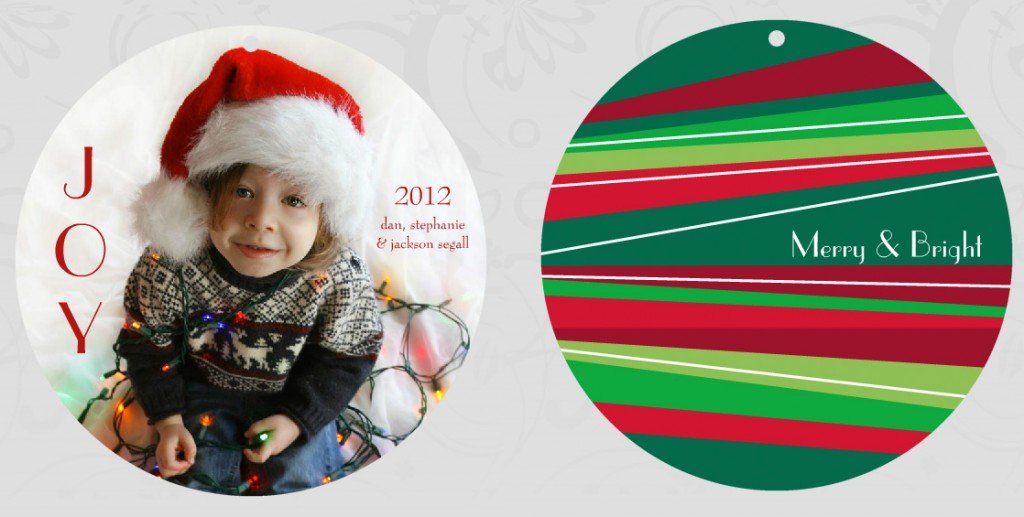 We also finally got our Christmas tree, so it feels like Christmas is almost here! I've already been listening to Christmas music whenever Danny isn't around… Hehe.