Happy Thanksgiving! We didn't have plans this year, so we got together with friends and ate dinner out. It was the first time we'd done that, but it actually worked out well. Danny and our friends got a traditional meal, I got a vegetarian risotto and Jax got spaghetti. We all enjoyed pumpkin pie!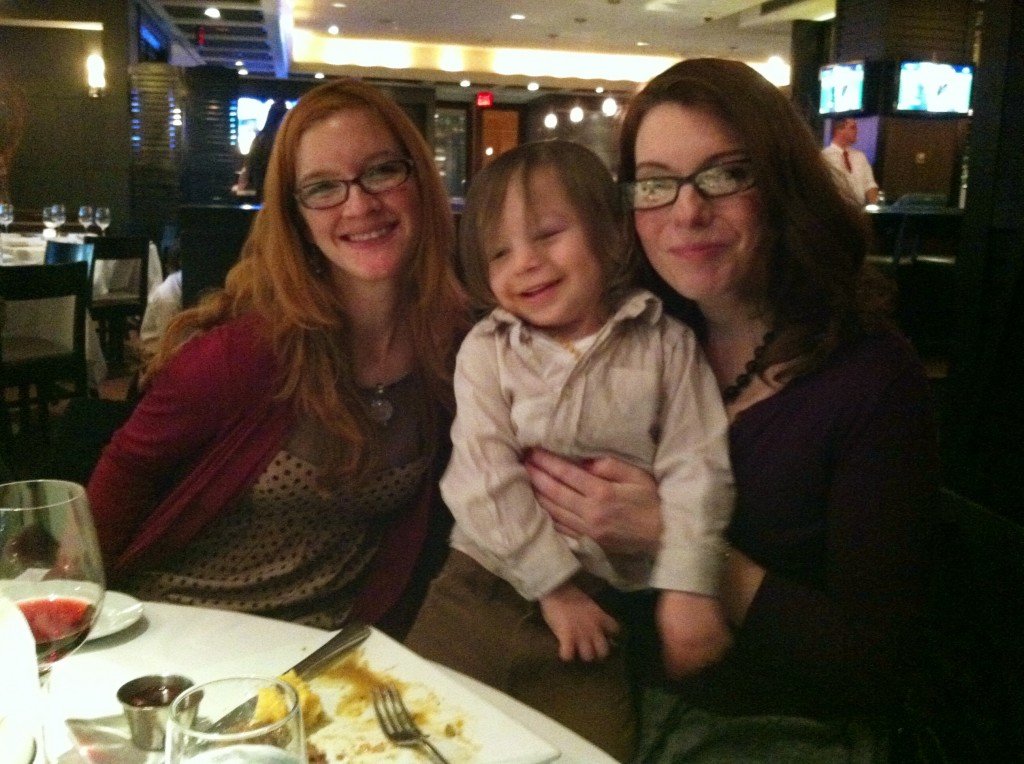 We ate at Chef Geoff's in Tysons Corner, VA. None of us had been there before, but it was nice. They were playing disco music, which was odd, but I bet Danny was glad it wasn't Christmas music already.
It was great seeing Christine and Dawn. Jax was a huge flirt at the end of dinner and tried to get Christine to be his new girlfriend! He was very well behaved. Thanks, kid!