Happy Halloween from Jax & I! My little man decided he wanted to be a "choo choo" this year. He has since learned that he is actually an "engineer". I love how his costume came together! And it was very cheap to do.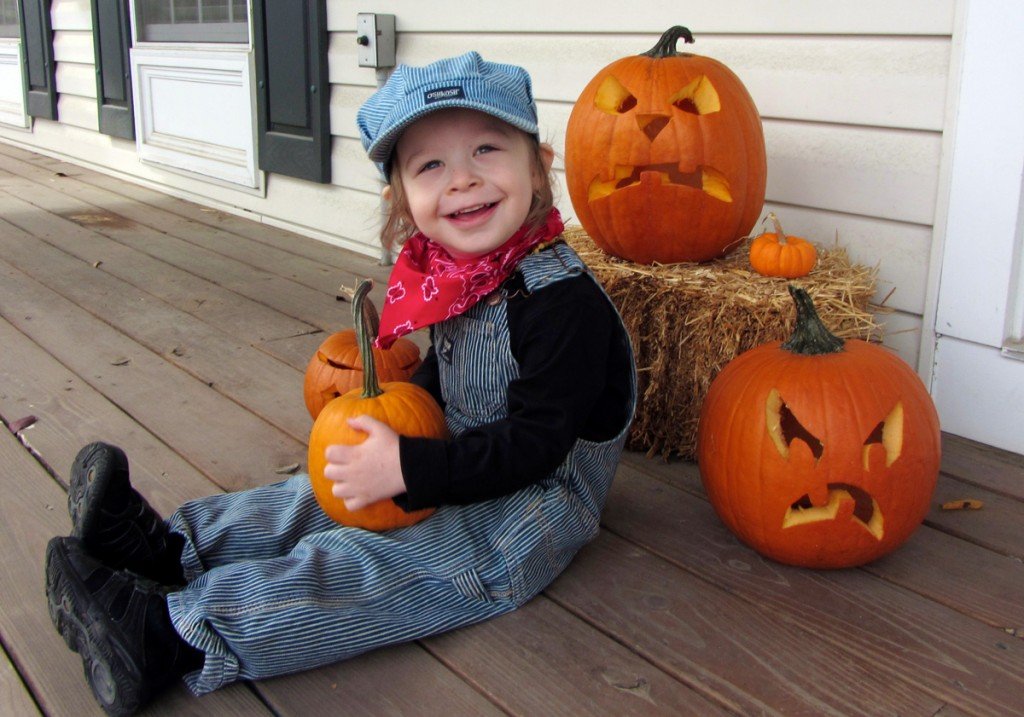 His clothes were: Osh Kosh overall bought when they went on sale for $10, an H&M tee for $5, thrift store Stride Rite shoes for $2, thrift store Osh Kosh hat for $1, and a craft store bandanna for $2.
The train was: cardboard, plastic party plates, plastic party cups, a dollar store push light, a dollar store foam floral ring, straps from a dollar store tote bag, stuffing and duct tape. For more on how I built it, go here.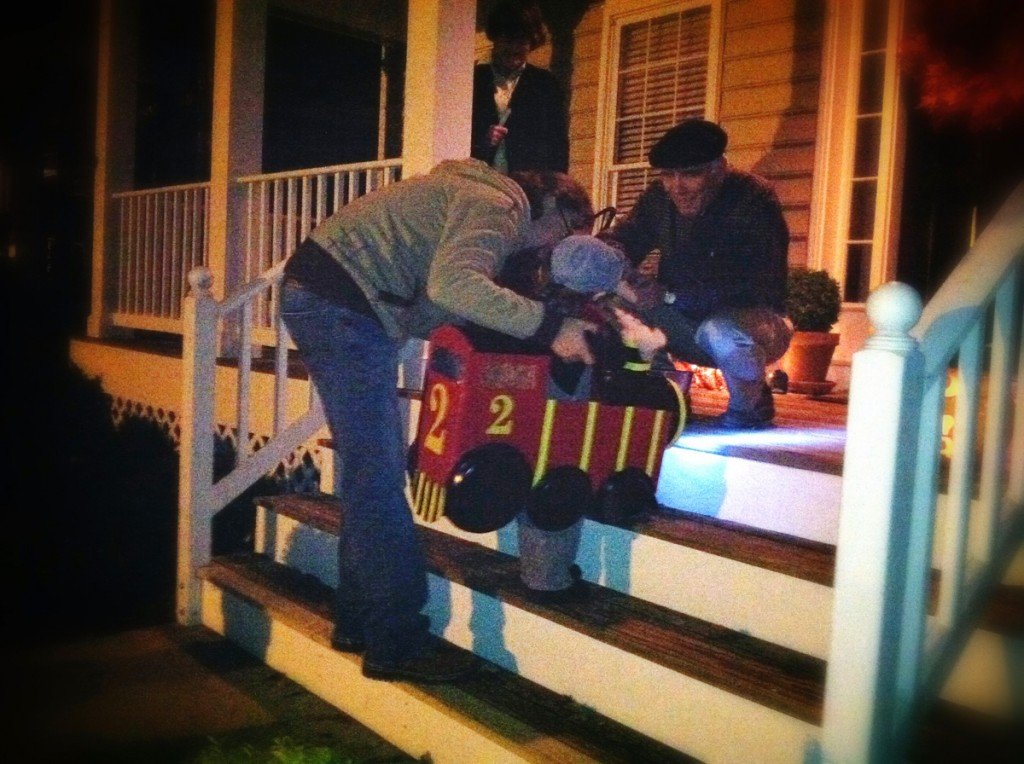 All week we'd been talking up Halloween and telling Jax how fun it would be. But he insisted his "dun like Halloween treats" and he "dun like trick-or-treat!" Oh, little man. We set out around 7 pm when it got dark. I'd planned to carry his train, due to all the stairs in our neighborhood, but Danny insisted he wear it. I'm glad he did! I had a dollar store led light on the front that lit our way. We each grabbed one of Jax's arms when we'd get to a set of stairs, and we'd "fly" the choo choo up to the door. He started getting into it then and stopped asking to "go home!" His favorite thing was to choose his own candy from each bowl and put it into the bag I held. He looked pissed whenever the homeowner put the candy straight into his bag, heh. But he was good at saying "trick-or-treat!" and "thank you!"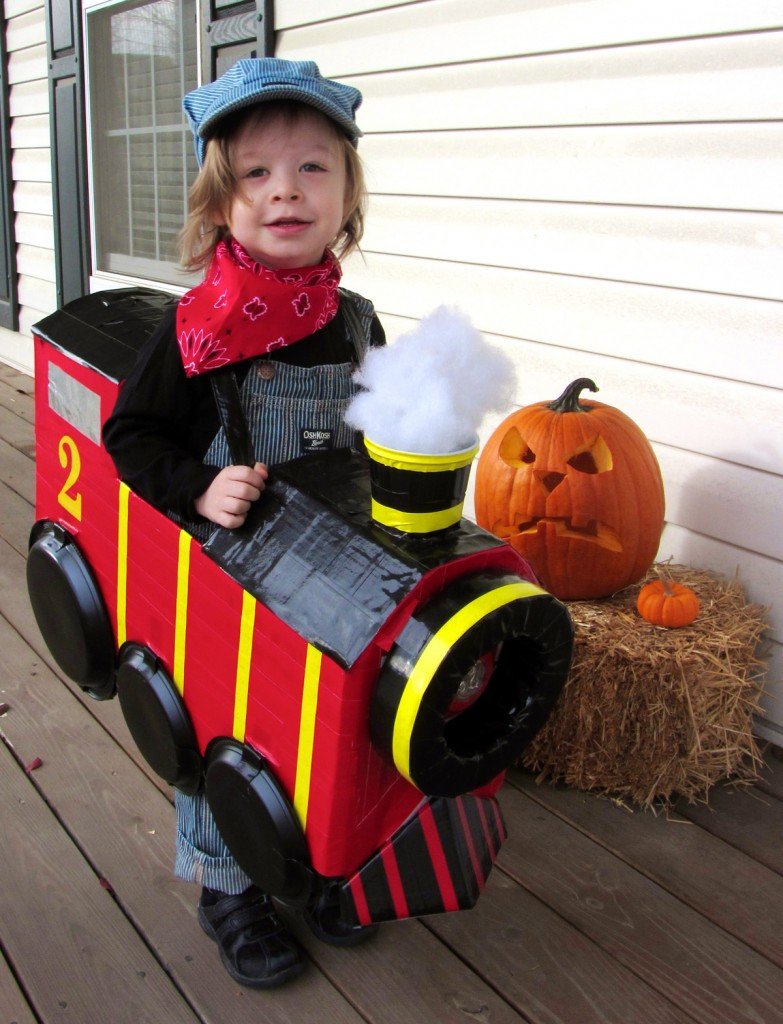 Here's a little movie from my engineer!