The other day I took Jax to a local park known for having several huge playgrounds. It was a wet morning due to rain the night before, so I was not surprised that Jax got a wet bottom going down the slide. However, he was not pleased that his wet bottom shot him down the slide so fast he landed on it!
He was too wary of the slides after that and mostly wandered from play set to play set. There was only one other child there because it was so early, so he wasn't feeling inspired to play. I suggested a walk when I saw the start of a trail. I told Jax we could look for another playground, thinking the trail would wrap around to one of the playgrounds deeper into the park. I was wrong, but so happy to be!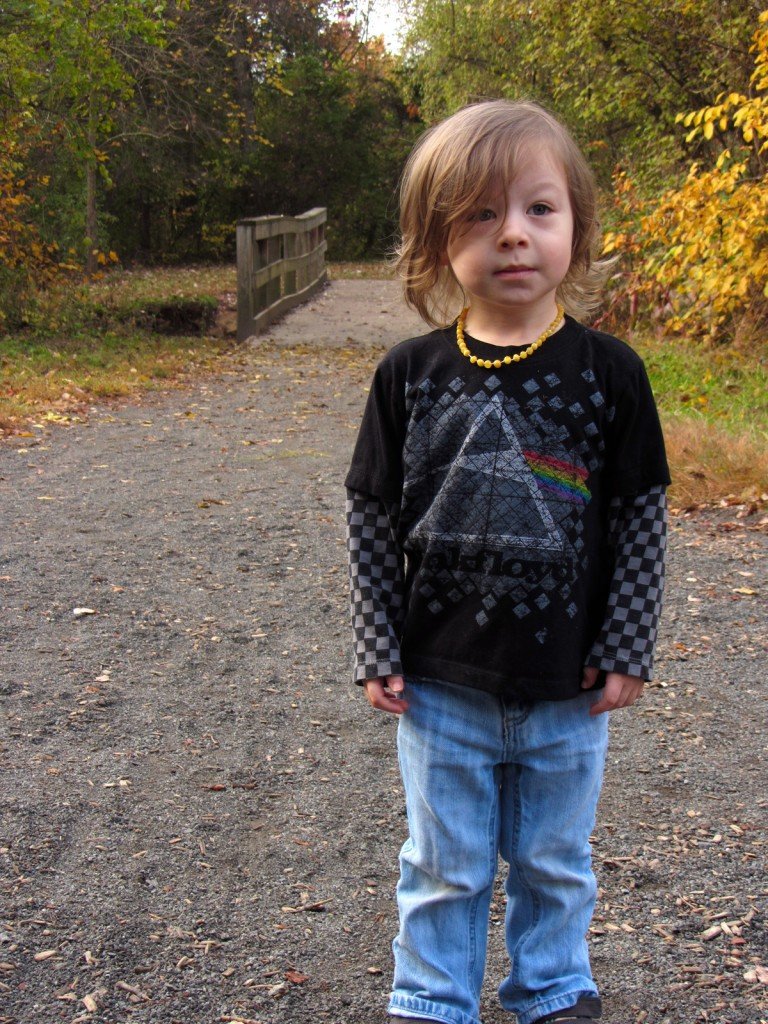 The walk turned out SO beautiful! The leaves were every color possible, the sun was shining, and the temperature was a perfect 65 F. Right away we got to cross a sweet wooden bridge. A creek was bubbling past, full of yellow and orange leaves. We played Pooh sticks and launched leaf boats. Really, Jax just liked throwing things off the bridge!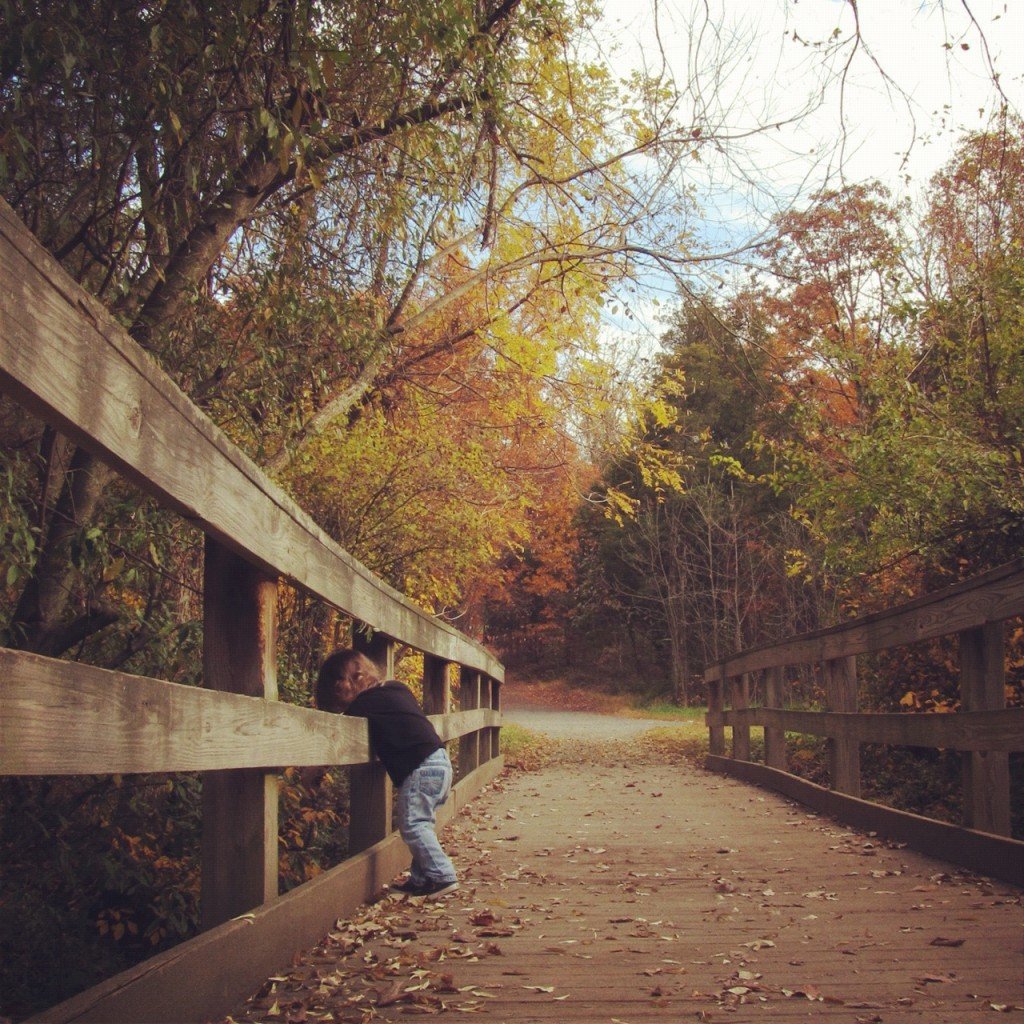 We walked slow and met squirrels and birds. As the morning grew older we began to pass people taking walks with their dogs or jogging. We chatted and got puppy kisses. We collected leaves of every color and shape. Jax didn't want to turn around, but he was looking tired and the trail wasn't a loop. I reluctantly turned us around with the promise of more bridge time.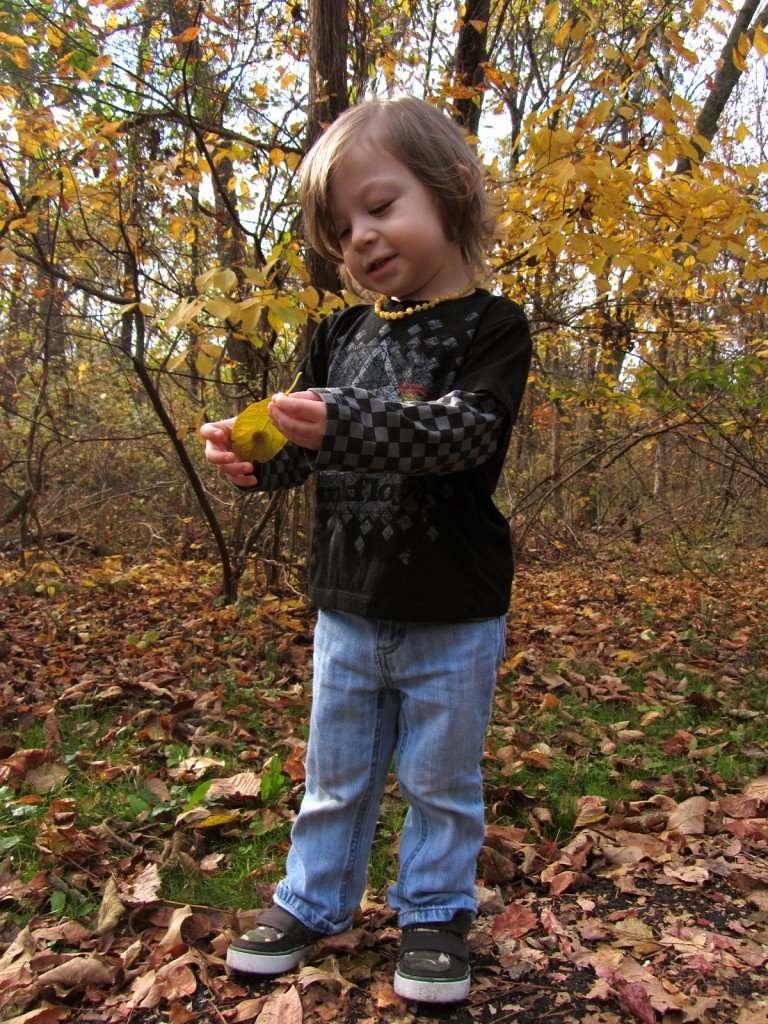 We had to pass the playground to get back to our car. Mr I. Love Playgrounds himself told me he didn't like the playground and loved the bridge and leaves. My sweet guy!