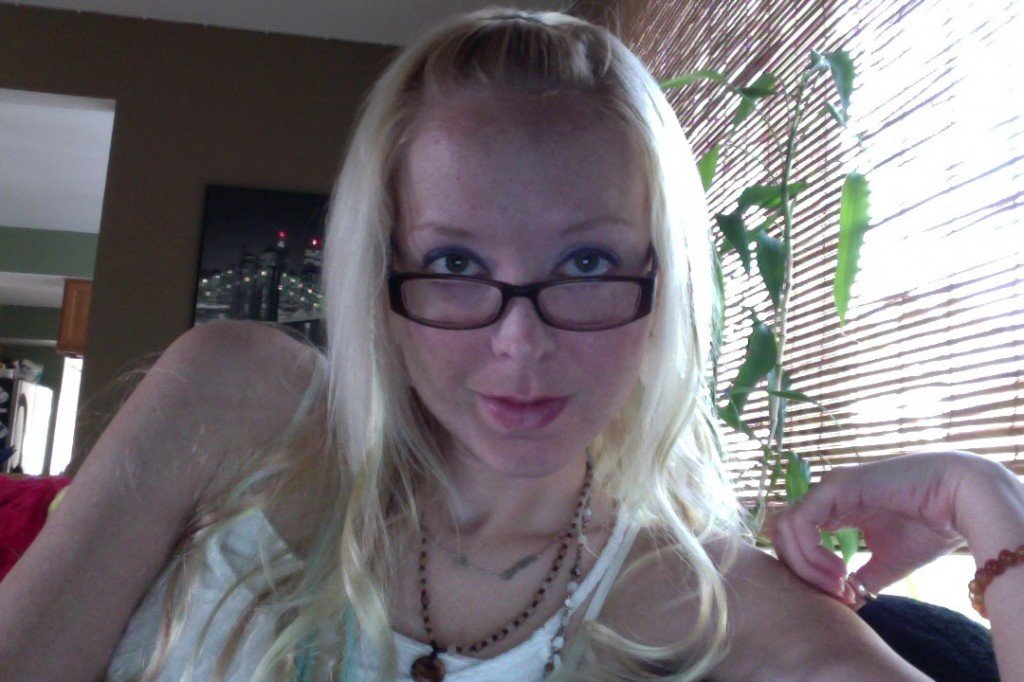 I'm finally back to the hair I had when I gave birth to Jax!
Well, pretty much… It isn't as long.I wore my hair in 100 full-length braids for 10 years, but while pregnant, I transitioned to having rows of loose extensions in my hair to add thickness. Seriously, if you put all my hair in a ponytail, it is barely a half inch thick.
When he was 8 months old I chopped it off to my chin to give all the postpartum regrowth a chance to catch up with the rest of my hair. My hair had been turning into a mullet! Well, I couldn't have braids or extensions with chin-length hair. I was stuck dealing with my ultra-thin hair while it grew out.
When it was long enough at the shortest point (my neck line had been cut 0.5″ long and needed to be 2″ – 3″) I was able to do braids. I had to braid my entire head, because my hair was two short to hide rows of extensions.
Fast forward to now, Jax is 2.5 years old and my hair has made it to my collar bones. I now have my 3 rows of loose extensions braided in, but little pops of blue leftover from my mermaid costume years ago.
Having my hair loose adds morning time. My hair dries slow and then needs to be smoothed with a flat iron. But I bought a sleeping cap so I can wash it every other day and not have to iron it in between. (The sleep bonnet slogan is the best – "Stays on all night so you wake up right!" Who doesn't want to wake up right??) The top photo and one with Jax are from today – an in between day.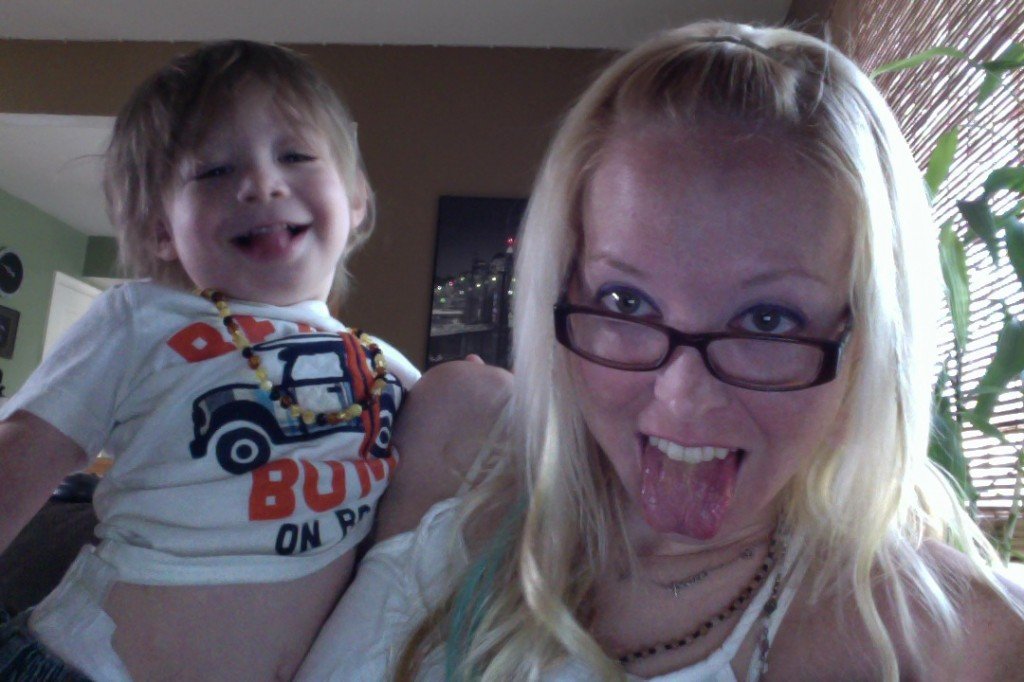 It's a little weird having hair that looks best hanging loose again. I've been living in buns and ponytails do to a full head of braids that were 2 month old and really scrappy looking. Of course I picked a record-breaking heatwave to start wearing my hair down. But it hasn't been bad at all!