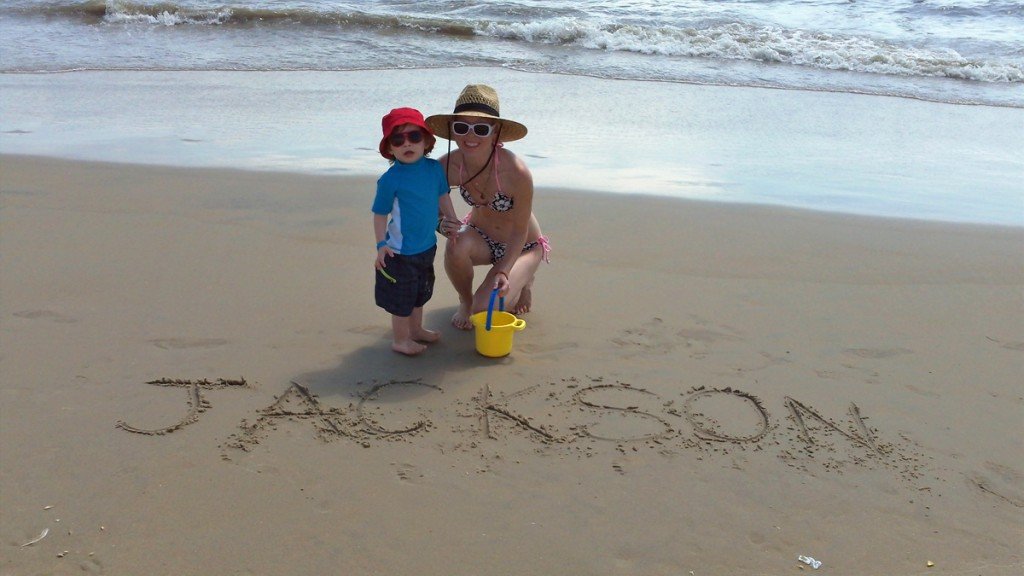 My birthday was July 14th, and Dan took us for a long weekend in Virginia Beach. We stayed at a great family-friendly hotel that Jax really enjoyed. We were at the end of the 2.5 mile boardwalk, so we were able to take a lot of long walks with Jax snoozing in the stroller. They had several playgrounds on the beach, so he even overcame his fear of sand to go play. He was never totally comfortable on the sand, though – you can see his little fingers and toes curled up in many photos.
I had a great time! It was really way too short…
Here's a photo diary of our trip! Click an image then use the arrows or thumbnails to navigate.