We had a busy week!
Last Tuesday, Jax was invited over to his friend L's house for a birthday playdate. L turned 2! Jax was so super grumpy when we arrived at 10:30am. He really seemed like he wanted to nap early. He continued to wear his grumpy pants throughout blowing out the candles, but finally came out of his shell when we took the boys to throw rocks in the creek. Jax loved that, though I was busy brushing ticks away and feeling my skin crawl the whole time. Hah.
After the boys played outside, Jax enjoyed playing with L's toys until it was time to get him home to nap so I could start my work day.
All week I was sewing in the evenings to get a handmade birthday gift done for another of Jax's 2-year-old friends. We got to go to Jax's first real friend birthday party to deliver the gift. Of course, as it was a 2-year-old's party, it was mostly adults. The present I made was a felt play set in a carrying case for The Very Hungry Caterpillar. I've been dying to make something out of felt for that book, and little W's family were exactly the right recipients for it. They have mad love for all things Eric Carle, a teacher in the family and appreciate things that are handmade.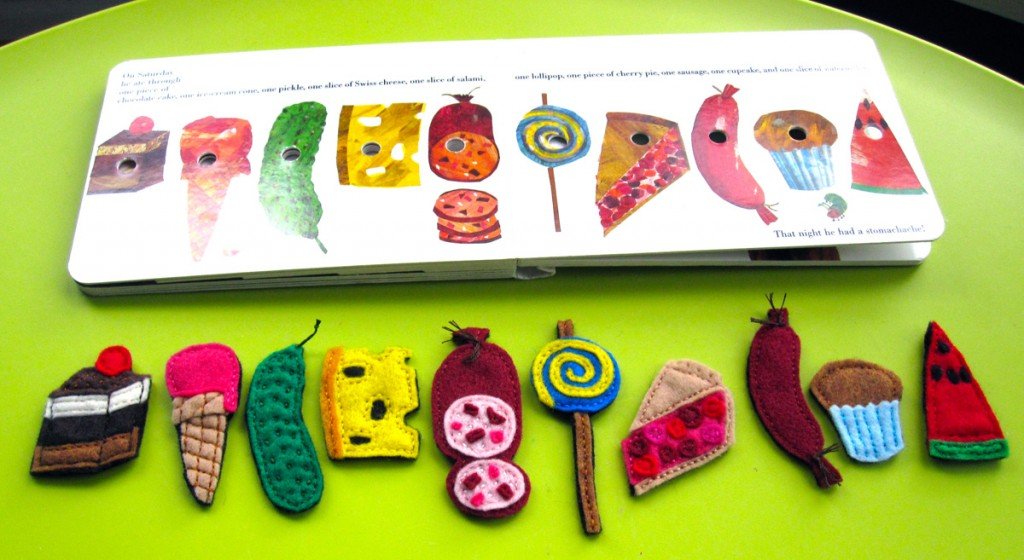 I totally adore how the set came out. I'm even happy with the case I sewed. I didn't use a pattern or base it off of anyone's existing project. My machine sewing skill have been improving over the years, and I was so pleased it turned out well. The case zips closed or opens to hang on the wall or a door for playtime. Check out more photos on my family blog.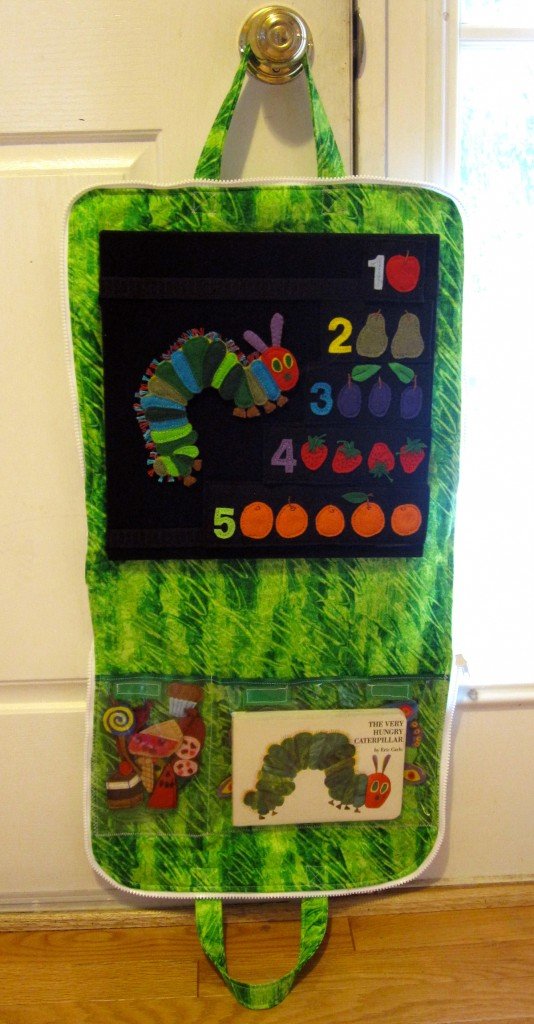 Jax was borderline cranky at the party. It was midday around his naptime and he didn't know many people there. We had some fruit and pretzels, did some crafts and took a walk down to the beach below the picnic site. After that, he cheered right up and played ball with a couple other toddlers.
We also just repotted Jax's baby apple tree. Hopefully it will be able to grow bigger now that the roots have room to stretch out. I'd love to plant it outdoors next year!