My little man loves donuts, but hates cake! Donuts are fun, colorful and delicious, so I knew they would make a great party theme for Jax's 4th birthday.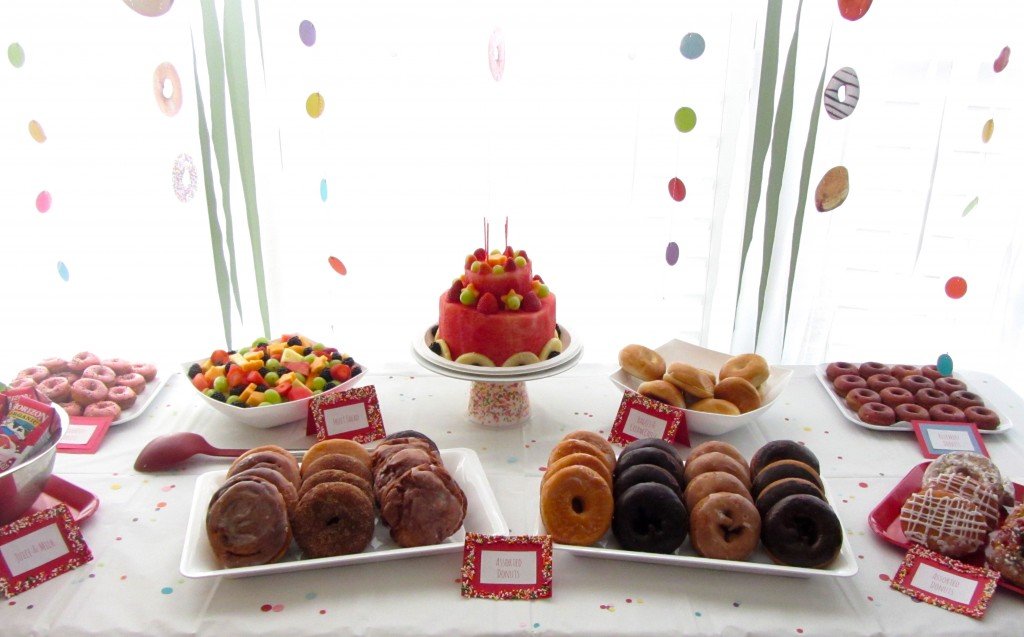 I kept the menu very simple: donuts, bagels, donuts, donuts, fruit and a few donuts. We had milk and coffee for drinks. I custom-ordered all the full size donuts from our favorite grocery store, then used a donut maker
to make blueberry mini donuts from scratch and yellow cake mix donuts with a strawberry glaze (uses Jello – thanks, Pinterest!)
Because Jax likes the idea of cake, but not actually eating it, I got ambitious and created a cake out of fresh fruit on the morning of the party. This let us still sing "Happy Birthday" to him as he blew out the candles on a "cake". It turned out beautiful!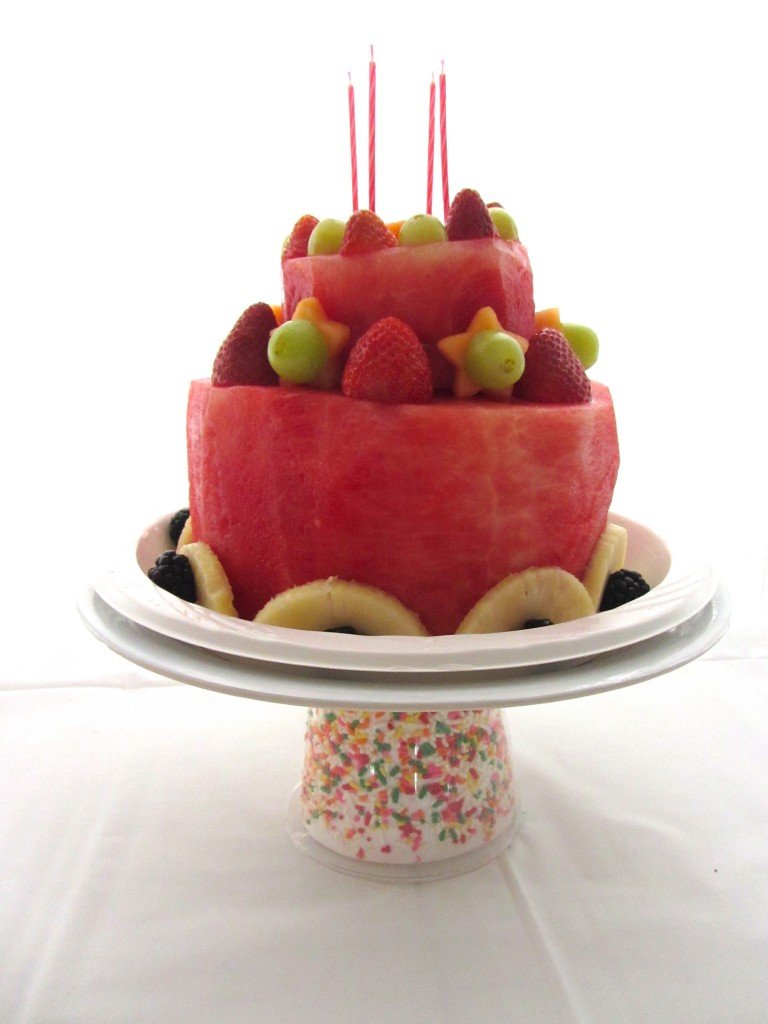 The rest of the post is coming soon!