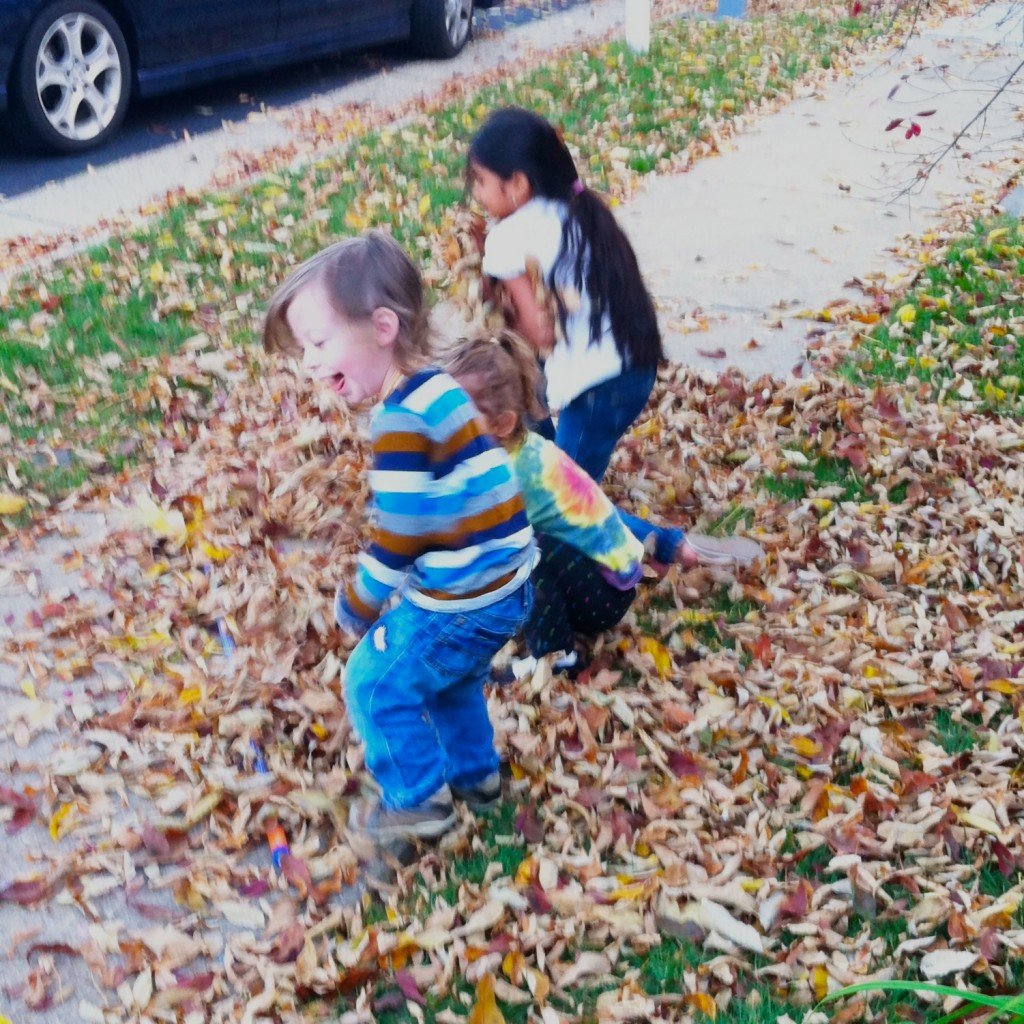 Yesterday evening I had my first taste of being a mommy hosting the neighborhood kids outside for some play time. It brought back memories of growing up playing outside all the time with all the kids on my street. Though the kids grew and moved in and out, they never stopped knocking on our door to ask me out to play. Even when I was in high school and they were little. I never turned them down!
Yesterday I brought Jax out after work for a walk, but as soon as we set out, I got a message that I needed to do a bit more work. I set him up with sidewalk chalk and sat on the steps getting my work done on my laptop. Our neighbor came out with her granddaughter to do yard work. I was wearing a flowy sundress at the time. The sweet 2.5yo girl asked me very seriously if I was "a pretty princess!" So cute! She was super interested in Jax, so once I put my laptop away and swept the leaves out of the way, she joined us for some chalk fun.
Next thing I know, the older kids a couple doors down had joined in as well. Lots of rainbows and ABCs were drawn, then everyone made big piles of leaves to jump in and throw in the air. Snack were shared and hugs exchanged, until dinner time called everyone back inside.
I hope it is the first of many fun times to come…