cross posted from imagineourlife.com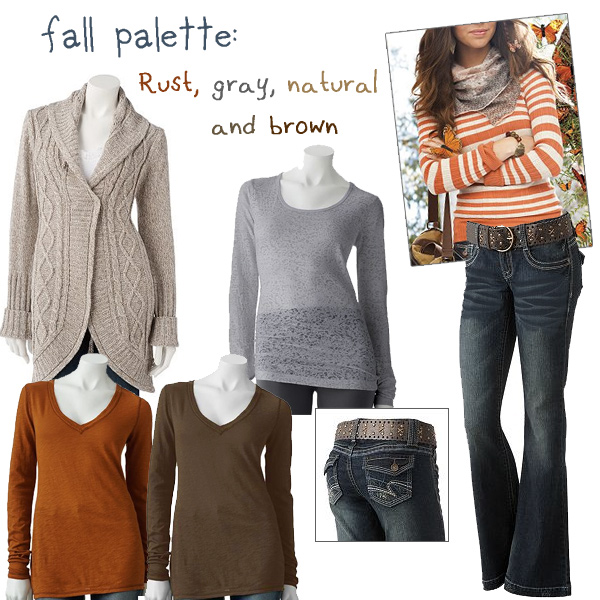 I finally did my fall clothes shopping, and here is what I got! We went to Kohls, and everything was 40% off or more. Since I was tying to get less items, I chose a palette of colors I could mix and match. I went with gray, brown, natural and rust.
The sweater coat was on sale for $28. I love it! So soft and simple without being boring. I think it has the vibe of Anthropologie or Free People) two stores I CAN NOT afford! I think this sweater will go with everything. The other sweater I chose was only $13. It is a lightweight stripe in rust and natural. Really pretty and good for layering.
I really needed long sleeve layering shirts. I went with rust, brown and gray. I went up in size from xs to s to get a little more length. I hate when shirts ride up!
My "splurge" ($34) was a new pair of jeans. I've love my flap-pocket jeans for years, but after wearing them several times a week under my belly throughout my pregnancy, they now have a hole in the butt. I went with an indigo wash with a flared leg. I'm ready for a break from all the skinny jeans! The belt it came with looks cheap, but I don't have to wear it.
What colors are you into this fall?