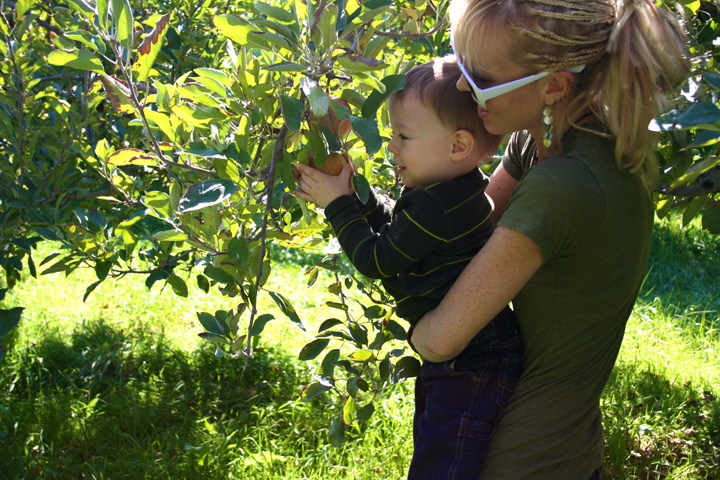 Today was a super beautiful autumn day to go apple picking! We drove out to Crooked Run Orchard after breakfast. I didn't bring a baby carrier, but it turned out for the best. Jax wanted to be down and go, go, going! A big difference from last year when he'd just learned to sit up!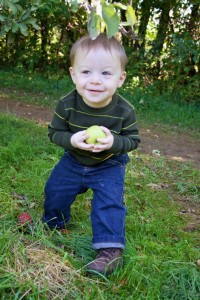 I carried him out to the main orchard and then let him explore while Danny picked braeburn and mutsu apples. It was quiet and peaceful – I only saw a few other groups in passing once we were deep in the rows of trees. Like last year, I got to nurse Jax out in sunny nature. It was very sweet and hippie-dippie!
At first I had trouble keeping Jax from picking up maggoty apples from the ground. The solution was to let him pick two small apples from a tree and carry those. He was so happy! The ground was tripping him occasionally because the long grass was hiding apples and holes, but he did great. He wore his big boy boots for the first time and they were perfect for stomping in wet grass and muddy ground.
We ended up with 16.66 lbs of apples! Whoa! I will be making a big batch of homemade apple butter this weekend with 5.5 lbs of that. I need to go get some jars first.
Here is a photo gallery of our adventure: